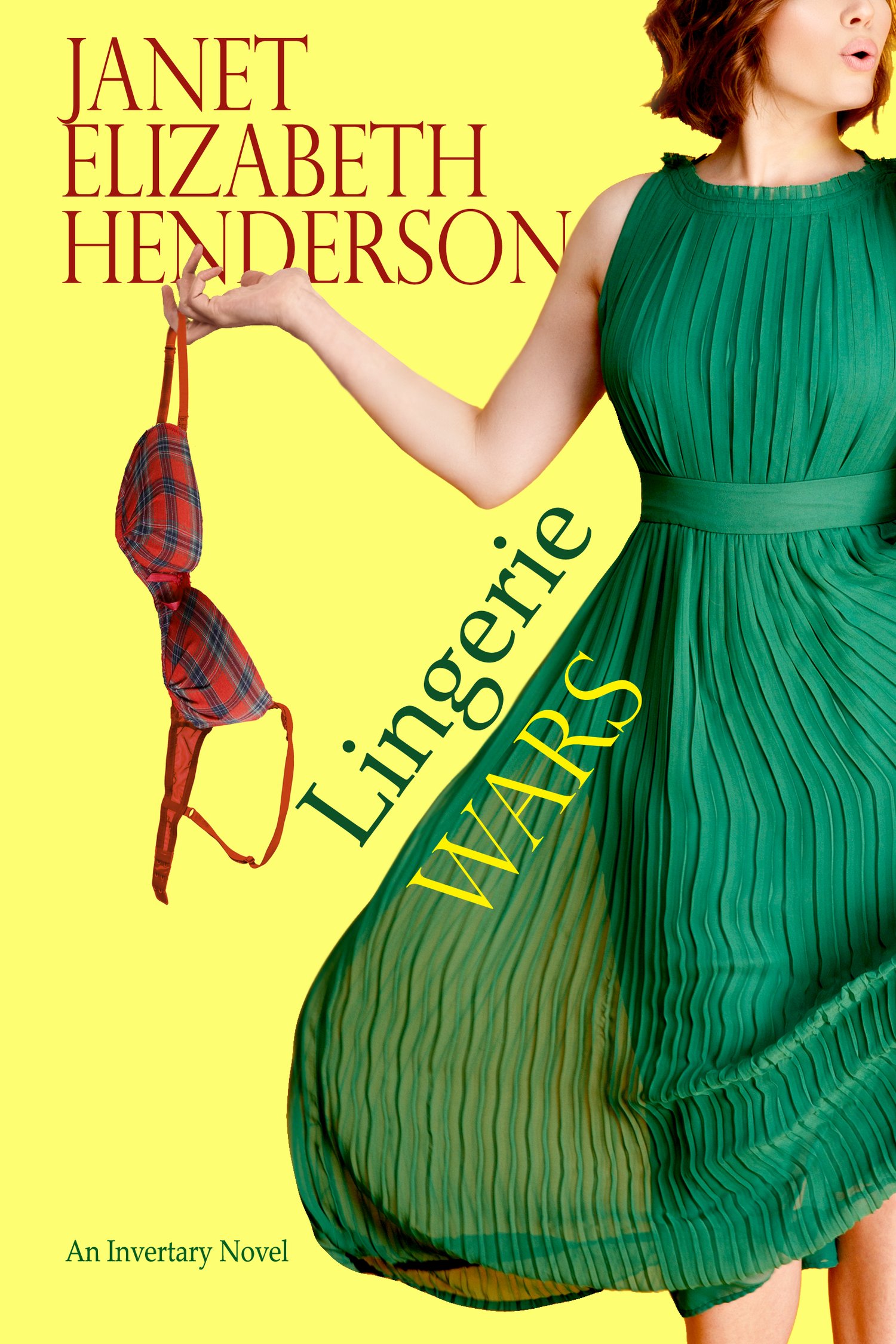 Lingerie Wars
"With all the things going on in the world, this was just what I needed. I enjoyed this book so much. It's a laugh out loud romantic romp through a small town full of quirky characters." Amazon ★★★★★




It's going to be HOT in the Highlands this Christmas!
A former special forces officer. An ex-model. And a bet that could cost one of them their lifelong dream...
Kirsty Campbell's modeling career ended after a car crash left her scarred and gave her fiancé slash manager the chance to run off with her life savings. Silver lining? She found out he was a loser before she married him. Now she has a fledgling lingerie business in her hometown and hopes that her bra designs will take off commercially. The last thing she needs is another arrogant man stuffing up her life. Which is why she's less than happy when Lake Benson sails into town. His sister was conned into buying an out-of-date underwear emporium, and she borrowed money from her brother to do it. Now Lake wants his money back. And apparently, the only way to do that is to make his sister's shop a success and put the competition out of business.
Obviously, being the competition, Kirsty isn't too thrilled with that plan. After all, it's not her fault Lake loaned his life savings to his sister. As lovely as she is, everyone can tell that Lake's sister has the business sense of a carrot. And why he thinks he be better at running an underwear shop is anybody's guess. The man knows nothing about lingerie, other than how to unsnap a bra in two seconds flat - his words, not hers. But, as she watches, the English soldier lures the women of Invertary into his store by flexing his muscles at every opportunity. And when he adds cut-price knickers to his marketing plan, Kirsty worries she'll lose everything she's worked so hard to build.
Which is why she proposes a competition: A runway show during the town's famous Christmas market. Each store will put on a show and let the audience decide which is better. Winner takes both shops, and the loser leaves town.
Of course, she wouldn't even have suggested the idea if she'd known Lake's eyes would light up at the mere mention of a battle. Now she's stuck in a lingerie war with a man that pushes every single one of her buttons.
And to top it all, it's anybody's guess who'll win.
♥ Fall in love with the residents of Scotland's quirkiest town!
♥ This standalone novel is best read in a bubble bath, with soft music, candlelight and wine.
♥ Please note: the author takes no responsibility for anything 86 year old evil Betty McLeod does in this book.