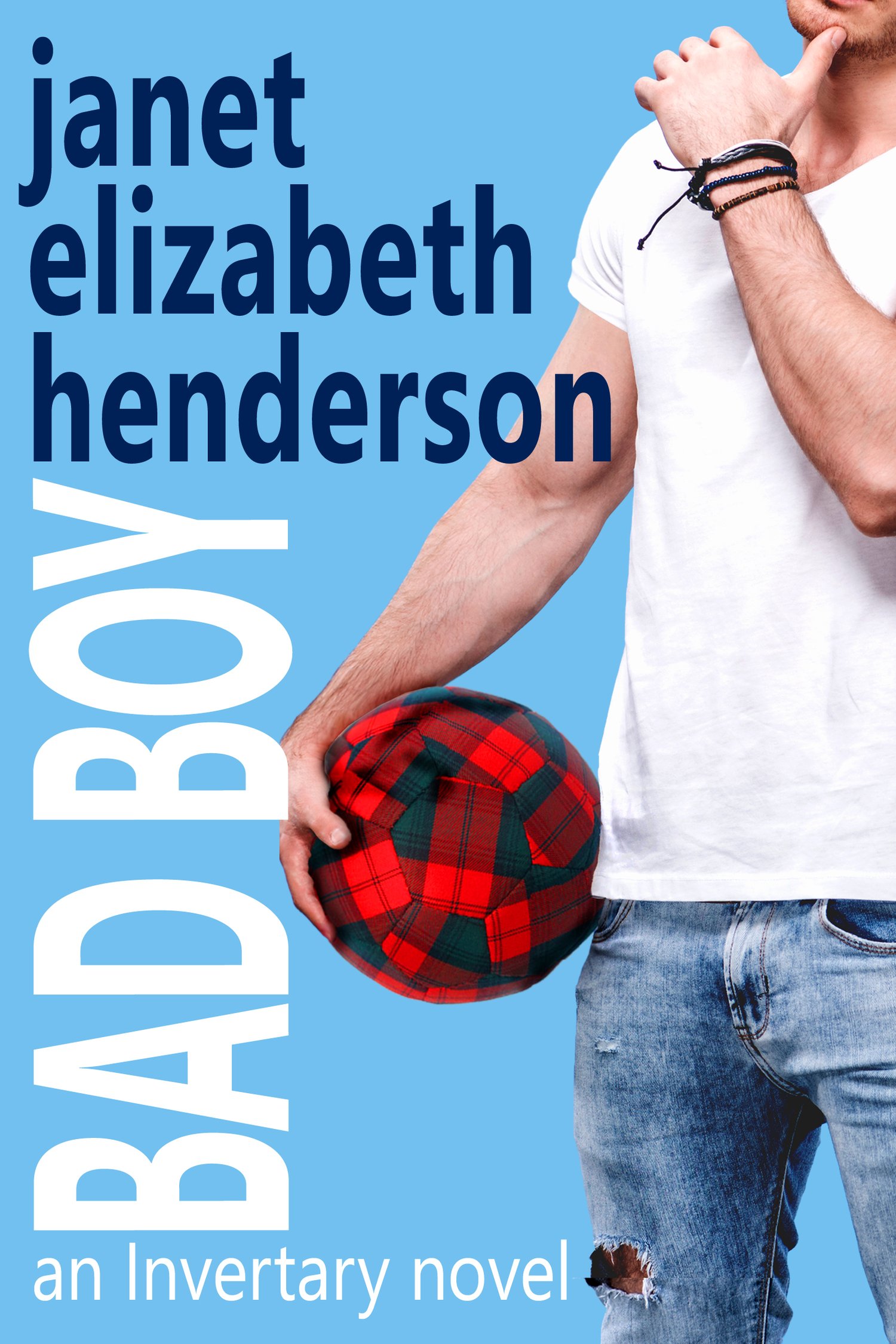 Bad Boy
A Bad Boy trying to be good, a Good Girl driven to be bad and a five year old who wants to rule the world…
When an injury ends Flynn Boyle's professional soccer career, he doesn't know what to do with himself or the rest of his life. According to the tabloid press, all he's good for is partying hard, womanising and making an ass of himself. The sad thing is—they aren't far wrong. With no other plans, Flynn heads back to his Highland hometown to regroup—unfortunately, his wild lifestyle and reputation follow him there.
Abby McKenzie is a widow with a five year old. She's trying to keep her business going, and keep her head above water, while she raises her child and gets over the death of her husband. When Flynn Boyle buys the plot of land next to Abby's and sets up home in a luxury RV, Abby fears the worst. The last thing she needs is to be swept up into the drama of an immature playboy. All Abby wants is a quiet life and Flynn wouldn't recognise quiet if it bit him on the backside.
When Flynn's wild life overflows into Abby's nice contained one, the next thing she knows she's featuring in the tabloid press. Flynn doesn't see the big deal, but then, he doesn't have a stuck-up mother who would like nothing more than to take Abby's child from her and raise her "properly". The bad publicity gives Abby's mother the ammunition she needs to sue for custody of five year old Katy.
Abby has one week to prove that she's giving her child a staid, sensible and nurturing environment, or she could lose her baby. Even though her business is failing and Abby is barely holding it together, she knows she can show the courts exactly what they need to see in order for her to keep her child. The only problem is, Flynn. He's right next door. He's dragged her into his mess of a life. And he's going to make Abby lose her child. Unless… Unless, she can get the bad boy of soccer to turn over a new leaf. If he could just behave himself for one week, she'd be home free.
All she needs is for Flynn Boyle to be a good guy. A quiet, respectful, chaos free good guy, for one whole week. Seriously, how hard could that be?