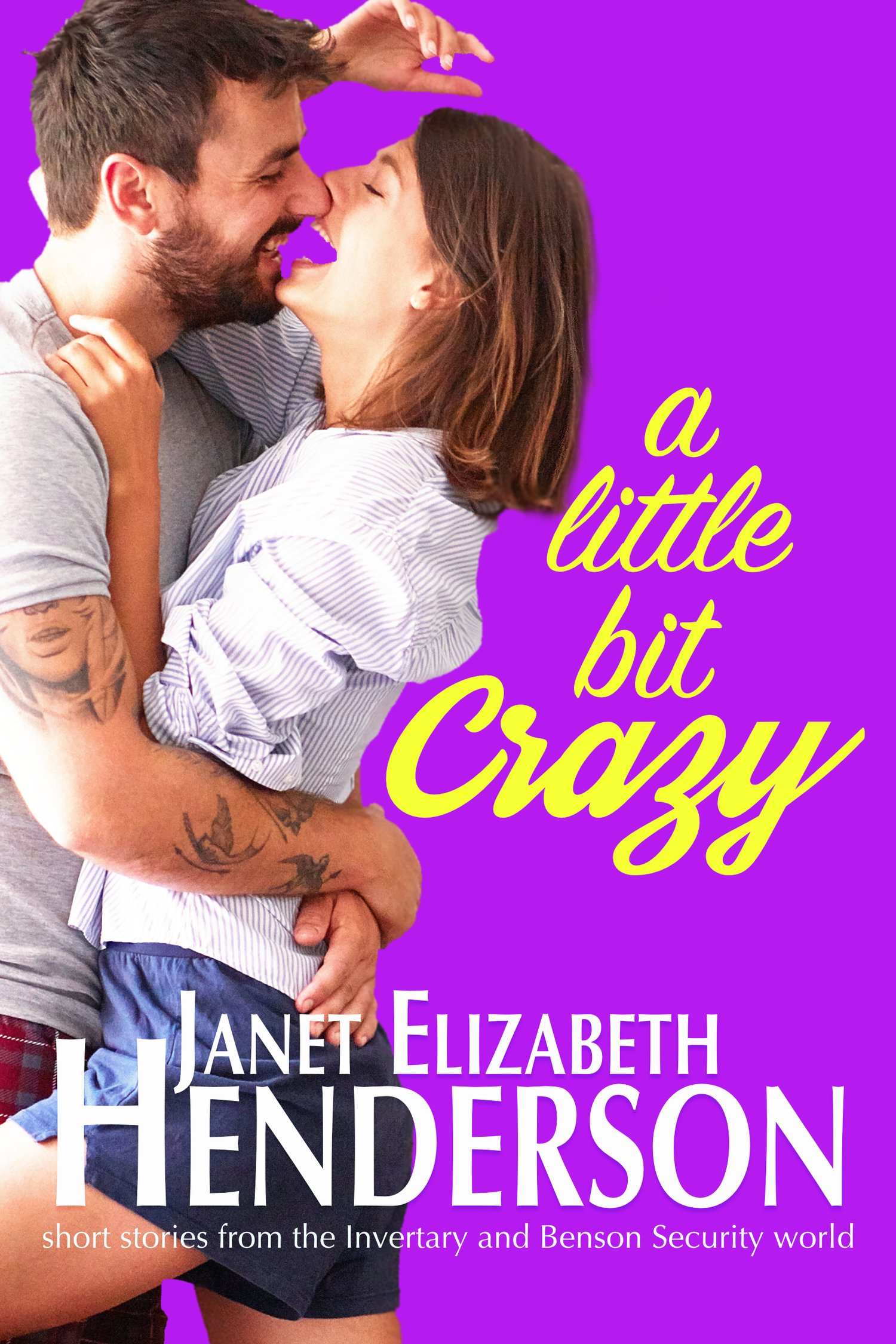 A Little Bit Crazy
by  Janet Elizabeth Henderson  (Author)   Format: Kindle Edition
4.8 on Goodreads 29 ratings 
---
Catch up with your favorite Invertary, Benson Security and Sinclair Sisters characters in this compilation of short stories.
The story titles are:
The Audition
A Rainy Day in Invertary
Josh McInnes vs the Postmaster
High Noon at the Scottie Dog Car Park
The Bike Ride
Macbeth - Invertary Style
A Deleted Scene from Come Fly With Me
The Sinclair Sisters' Valentine Day Tradition
Sophie's First Date
Ryan and the Terrible, Horrible, No Good, Very Bad Day
The Benson Security Documentary
The Interview
Team Meeting
A Night Out with the Boys
Chasing Cars
Benson Security's Secret Santa
Secret Santa - the Gifts
Educating Rachel
The Day Ryan Woke Up
Beast's First Red Carpet
Violet Lee Meets Lake Benson
Betty's Side Hustle
Some of these stories have appeared in my newsletters. But some were written just for this book, and you will only find them here.